Puerto Rican Cuisine in Motion
Food, like music, nurtures the body and feeds the soul. And music, like food, elevates any experience and leaves a lasting imprint in your psyche.
Together, food and music define the Guararé experience in a setting where art blends in beautifully. A carefully planned gastronomic experience that combines soulful Puerto Rican food with the best of salsa music, to deliver Puerto Rican Cuisine in Motion. Food, music, and art designed to move you in more than one way, in an open market-style restaurant.
We invite you to eat and chill; to treat your taste buds to the marvels of genuine Puerto Rican cuisine cooked and served with care to the recipes passed on by generations of boricuas, in a unique and inspired ambiance located at the heart of the Santurce art district.
Welcome, bienvenidos and buen provecho.
Annette and Joseph
BRUNCH
Inolvidable
Benedict eggs, smoked pork belly, avocado, poached eggs, onions, dressing and Dutch garlic sauce
Tres veces te amo
Tripleta omelet, steak, longaniza & chicken with onions, cheese, mayo and ketchup with bacon and cilantro sauce
APPETIZERS
Turnovers
Variety filled with blood sausage, lobster, codfish, etc.
Croquettes
Stuffed with cod, mushrooms, chorizo or cheese
MAIN DISHES
Steak Burger
Juicy beef served with recao and coriander aioli with bacon and cheese
Fried Pork
Fried pork squares sous vide
HIT PARADE
Land Crab Mamposteao
Stewed Rice with land crabs, served w/ fried breadfruit tostones
Mofongo
Mashed plantain filled with a choice of shrimp, vegetables or mushroom
FROM THE SEA
Red Snapper *MP
Baked or fried (*Market price)
Fisherman's Catch
A generous serving of octopus, conch and shrimp salad, served with fried green plantains
DESSERTS
Budín
Brioche bread pudding with baby bananas and dates
Chill to the Guararé beat with our exclusive, artisanal cocktails made with local ingredients and loads of love. To your health, salud!
Young Mezcal, Chilean Liquor, watermelon juice, lime juice and cranberry syrup
Cognac, Cointreau noir, passion fruit syrup, lime, Boston Bitters, and egg whites
Bourbon Whisky, Homemade Ginger Beer (Client's favorite)
Stolichnaya cucumber Vodka, St. Germain, club soda & sparkling wine
Rum, pomegranate liqueur, clary sage, watermelon juice, and lime juice
Bombay Sapphire Gin, fresh ginger & artisan tonic water
Mezcal, House hot sauce, fresh cucumber, fresh basil, lime juice & simple syrup
Grey Goose La Poire, Cocchi Americano, Bianco Bitter Liqueur & orange bitters
Monday
Salsa and Drinks Happy Hour…
3:00PM-7:00PM

Choose from more than ten cocktails, beers and shots
---
Tuesday
Whisky Flights…
11:00AM-10:00PM

Toast to life with our unique flights of Scotch, Japanese and American Whiskeys
WEEKLY SPECIALS
Seasoning that brings entices your palate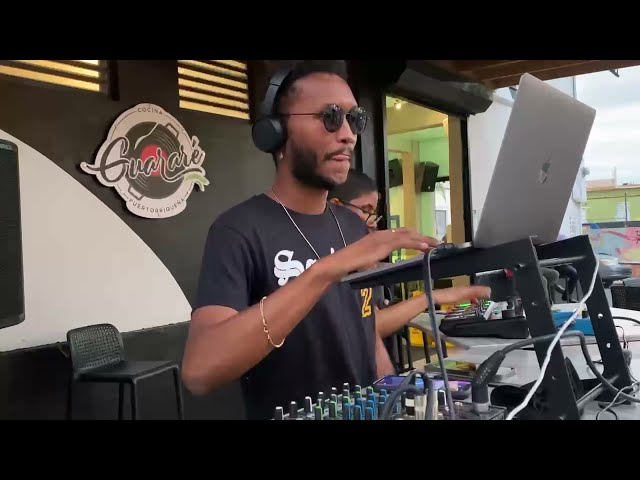 From Guararé to you, our favorite star
Perfect
One of the best restaurants I have visited in recent weeks. The food is good, the drinks perfect, and the service very professional.  
JasonG
vía Open Table
It was an unbelievable experience.
I had a great date with my fiance. I will be back, no doubt about it, and totally recommend it.
Andrés Caraballo
vía Google Business
A hidden jewel in the heart of Santurce
From the decoration, the theme of salsa in the drinks, meals and even the incredible service. Guararé is the perfect place to go for lunch on a Sunday. I ordered the vegan mofongo and it was delicious. The price was moderate, and the service good. I will definitely return. 
E.M. Bernard Rodríguez
vía Google Business